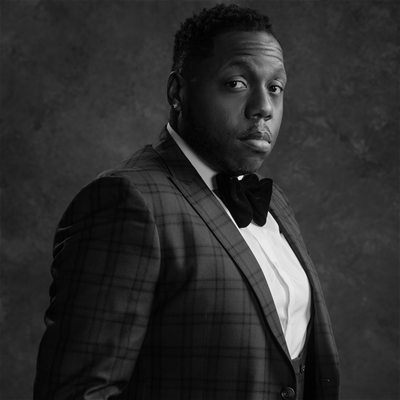 Benjamin Davis
Chief Imagineer
Yamean Studios
Benjamin Davis is a filmmaker and marketing & content strategist who uses storytelling to capture the essence of memorable moments, compelling conversations and engaging visual campaigns. Whether he's giving couples a timeless recap of their beautiful wedding day or providing businesses with enticing visual campaigns, he develop's visuals that captivate and evoke emotion.
Benjamin is the leader behind Yamean Studios, an award-winning brand strategy media agency who work with brands and businesses to develop meaningful content and engage people with actionable brand experiences that spark human connection. Through his passion for innovation and culturally relevant work Ben has helped to produce media, strategy and campaigns for clients including Macy's, Eaton, Pro Football Hall of Fame, and the United States Marine Corps just to name a few.
Benjamin and his wife Natasha, also have a strong passion for capturing love stories as well. Their weddings have been featured in People Magazine, Martha Stewart Weddings, BRIDES, Style Me Pretty, Essence, Munaluchi Bride, B Inspired Magazine and Grace Ormonde among other blogs and publications. Natasha and Benjamin also have dedicated their time to teaching the next generation of filmmakers through a series of workshops, mentorships, and speaking engagements.
3/2/2022 8:30 AM