WPPI 2024 Registration Information
Show Floor Pass Only
*No Conference Pass*
Unlock the WPPI Show Floor with 80+ top industry vendors

WPPI Stage including inspiring talks, networking, giveaways, and more!

Expertly Curated Mini Photo Studios to Build Your Portfolio at Shooting Bay Aisle
Full Conference Pass
Includes Show Floor Pass
Conference Access (Mon.-Thurs.) + Show Floor Access (Tues.-Thurs.), including:

66 Inspiring Seminars From Top Industry Experts

Daily Special Events, Epic Parties, and After Hours Clubs

Build Your Portfolio at Shooting Bay Aisle with Curated Mini Photo Studios

Network with industry pros & win awesome prizes at the WPPI Stage
Platinum VIP Passport
Includes Full Conference Pass
An Exclusive Cocktail Party to Network with Your Favorite Speakers

Exclusive Access to 1:1 Mentor Sessions to Build Your Brand

Exclusive access to Image Critiques, offering direct feedback on your work by the experts

Exclusive entrance for all evening parties

Fastpass to select seminars

& SO MUCH MORE!
The Portrait Masters Pass
+ Full Conference Pass
Includes Everything in Platinum VIP Pass

Access to The Portrait Masters 2-Day conference

6 Exclusive TPM Mainstage Sessions

15+ Expertly-Curated TPM Shooting Bays

2-Nights of Exclusive TPM Parties

An exclusive cocktail party with speakers

1:1 Mentor Sessions to Build Your Brand

Image Critiques Offering Direct Feedback on your work

Exclusive entrance to evening events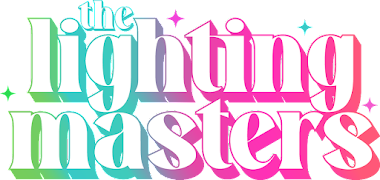 The Wedding Masters
During this one-day event, The Wedding Masters are dedicated to facilitating your rapid and comprehensive learning, enabling you to hone your craft even in the initial stages of your wedding photography business, all while efficiently meeting the demands and expectations of your cherished clients.
Beyond just refining your photography skills, this invaluable experience equips you with essential business and creative acumen. The Wedding Masters will share their expertise on not only capturing beautiful moments but also on creating a sustainable business model.
From understanding effective pricing structures to harnessing the power of social media, you'll emerge from this event armed with the knowledge and tools needed to drive ongoing sales and establish a thriving presence in the competitive wedding photography industry. In essence, The Wedding Masters empower you to strike that delicate balance between mastering your art and running a prosperous business, ensuring both your creative and financial success in this exciting field.
Confirmed Speakers:
Susan Stripling
Vanessa Joy
KT Merry
Two Mann 
Dan O'Day 
The Lighting Masters
The Lighting Masters Summit, led by globally acclaimed photographers and masters of lighting, is an immersive one-day event that combines insightful lectures with hands-on experiences to equip participants with essential tools, techniques, and the latest lighting trends.
Whether you're an aspiring photographer or a seasoned pro, this event enhances your ability to harness light effectively, enabling you to craft compelling visual narratives and refine your unique style. The lectures reveal the secrets behind the work of these renowned photographers, spanning studio, on-location, and natural lighting, offering versatile knowledge applicable to various photography genres.
Participants will apply their newfound knowledge in hands-on studio or on-location workshops. This immersive experience empowers you to experiment with diverse lighting tools, fostering your artistic vision and enabling the creation of impactful images.
Embark on this illuminating journey guided by lighting visionaries, and leave with the skills and inspiration required to elevate your photography to new heights.
Confirmed Speakers:
Audrey Woulard: One Light Wonder – Maximizing Lighting Simplicity.
Join Audrey Woulard as she guides you through her process of crafting captivating portraits using just one strobe. We'll dive deep into the power of simplicity, demonstrating how focused, intentional lighting can transform your images into eye catching imagery.
Chris Knight: Session Info Coming Soon
D'Ann McCormick Boal: Painting with Light
Join D'Ann Boal of Smitten & Swoon Photography to learn how easy it can be to layer multiple lights into a single scene to create painterly portraits.  Learn the ins and outs of key light, fill light, backlight, and how to create different qualities of light all with the Profoto A2.  D'Ann will show you how various Clic modifiers can be implemented to achieve the exact lighting results you've dreamed up.  From umbrellas to snoots, gels to grids and more, see how different modifiers impact the quality and quantity of light in your scene.  Watch as D'Ann builds a scene, sharing the lighting techniques one layer at a time.  See firsthand how easy a multiple light setup can be, and how implementing multiple lights allows you to begin painting with light – every element of your straight out of camera shot can be just as you want it to be. You will walk away with a deeper understanding of different types of light, how to create that light, and how modifiers can be utilized for impact.
Lindsay Adler: Don't Be Afraid of Hard Light
Don't just stick to soft boxes! Try something new, bold, and eye-catching by using hard light! When you open your photographic world up to hard light you can craft light with precision and impact. In this demonstration Lindsay Adler will cover a range of techniques for creating striking images using hard light and even some DIY light shaping tricks. Then, she will explore (and explain) a range of hard light modifiers from Magnum Reflectors, Telezoom Reflectors, Fresnels, grids and more.  Be bold, and step into the light… the hard light!
Roberto Valenzuela: Clever, Alternative, and Unexpected Lighting Techniques
Discover clever, alternative, and unexpected lighting techniques that will have a BIG impact on your work.  Canon Explorer of Light and Profoto Ambassador Roberto Valenzuela will go step by step with you to understand how to create these high-impact lighting all by yourself.
The Latin Masters
Committed to serving the Latin photography community, WPPI's Latin Photographer Summit is designed to provide essential support to our talented Spanish-speaking photographers. We aim to ensure that WPPI offers the requisite tools and education to empower and uplift our vibrant Spanish-speaking community.
Comprometidos en servir a la comunidad de fotografía latina, la Cumbre de Fotógrafos Latinos de WPPI está diseñada para brindar un apoyo esencial a nuestros talentosos fotógrafos de habla hispana. Nuestro objetivo es asegurar que WPPI ofrezca las herramientas y la educación necesarias para empoderar y elevar a nuestra vibrante comunidad de habla hispana.
Confirmed Speakers:
Marcos Valdes
Barbara Torres
Citlalli Rico
Beatriz Cantu
Victor and Erika Lax
PHOTO WALKS – $149
A two-hour hands-on experience, with a maximum of 14 participants, dedicated to refining your composition skills and acquiring new lighting and posing techniques while working alongside a prominent industry leader.