Live Print, Album & Filmmaking Judging
When: Sunday, February 23 and Monday February 24, 2020
Over 3000 entries are judged in 8 rooms by over 40 judges over two incredible days. Attendees will have the opportunity to watch entries get evaluated while hearing feedback from judges. Learn what judges find to be a winning image as well as hear constructive critiques in what has been coined a tremendous learning experience.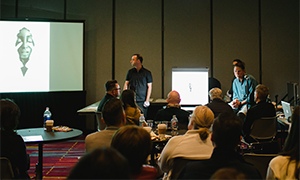 Master Photographer Challenge
4 Photographers, 4 Genres, 1 Model, 10 Minutes Each in a live Shoot Out!It's back! In this extremely exciting event, master photographers specializing in different genres will be challenged like never before. Roberto Valenzuela, Susan Stripling, Johnson Wee and Rocco Ancora will each have 10 minutes to turn the ordinary into the extraordinary by photographing tethered on stage with the same model, equipment, props and location. You'll be mesmerized as each photographer interprets the same scene to create a unique portrait with no prior preparation. Hosted by Jerry Ghionis, this event is not to be missed!
OPEN TO CONFERENCE PLATFORM PASS HOLDERS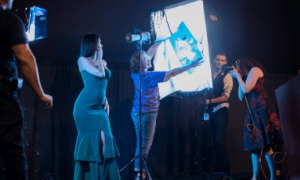 Honors of Excellence Award Ceremony

The WPPI Honors of Excellence Awards ceremony is the most prestigious event of WPPI. Join us for our re-imagined awards ceremony celebrating the winners from WPPI The Annual: 16×20 Print, Album and Filmmaking Competition as well as Grand Award nominees in WPPI's members-only First and Second Half Competitions!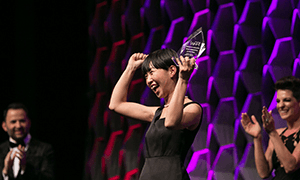 When: Late Nights
Join us every night of the expo beginning at 10:30pm as WPPI goes out "after hours" at Las Vegas nightclubs. Get complimentary access via an expedited line by displaying your WPPI badge. Must be 21+ with valid ID. Dress code will apply. Complimentary entry will end at 1 AM each night.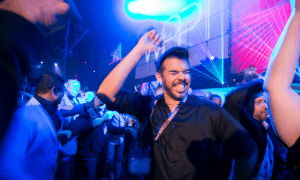 Connect with thousands of attendees and vendors!
Subscribe to stay updated on what's happening