This is the 2023 list of events and is for illustrative purposes only. 2024 schedule coming soon!
We invite you to stop by the WPPI Lounge and Stage! Listen to inspirational education from our exhibitors, sponsors, WPPI editors and The Portrait System team. Don't miss the opportunity to chill or network with our editors, speakers and other WPPI attendees.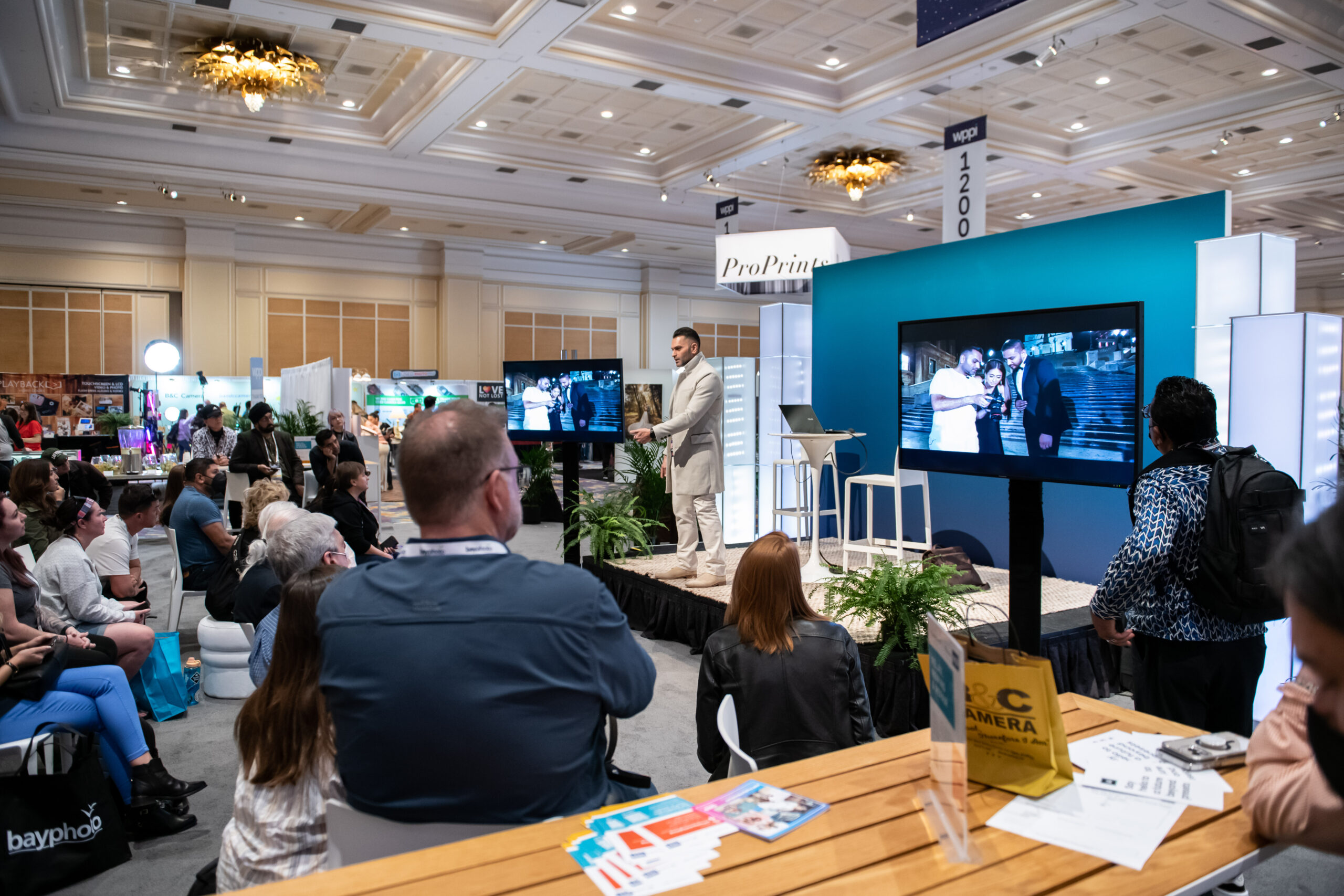 The Portrait System Shooting Bays
Real Sets. Real Models. Real Instruction. Across the show floor, explore fully curated The Portrait System (TPS) shooting bays primed with all the latest gear to photograph and play with for FREE during the conference. Each studio will feature styled models for you to photograph in a variety of lighting situations. This is the perfect opportunity to pursue your photographic dreams without the stress of a client or a deadline and while you're there, get hands-on instruction.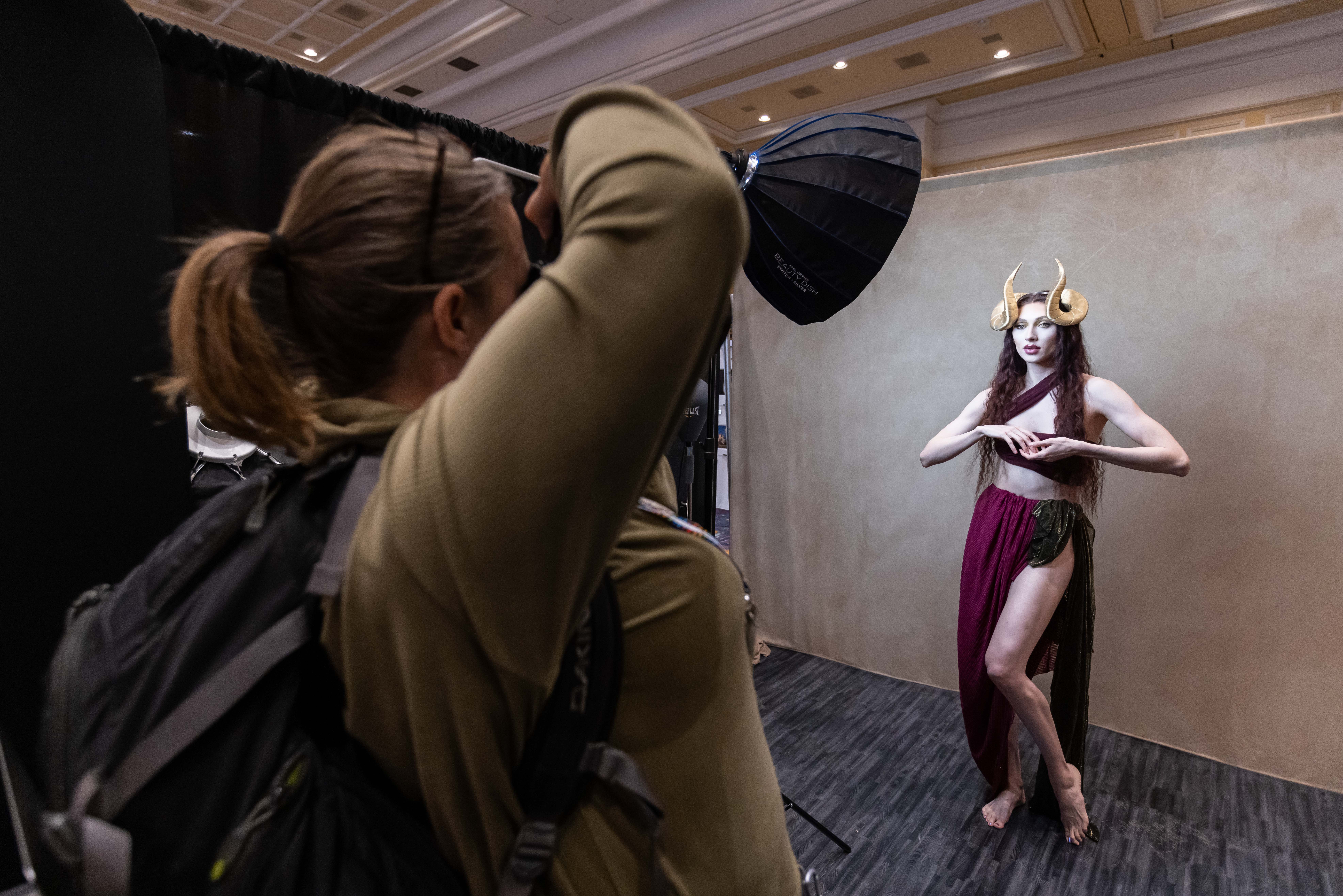 We are so excited to offer Image Reviews at WPPI! You will also have the opportunity to discuss visual trends, shooting techniques and post-production.
How It Works
Bring your images in any format to receive a FREE one-on-one 15-minute review with a notable photographer. You can also discuss visual trends, shooting techniques and post-production.
Image Reviews are limited to attendees with a WPPI Conference Pass. Attendees may sign up for a maximum of (1) appointment time. Sign up details coming soon.
WALK-IN APPOINTMENTS MAY BE POSSIBLE – PLEASE CHECK AT THE IMAGE REVIEWS CHECK-IN COUNTER FOR AVAILABILITY.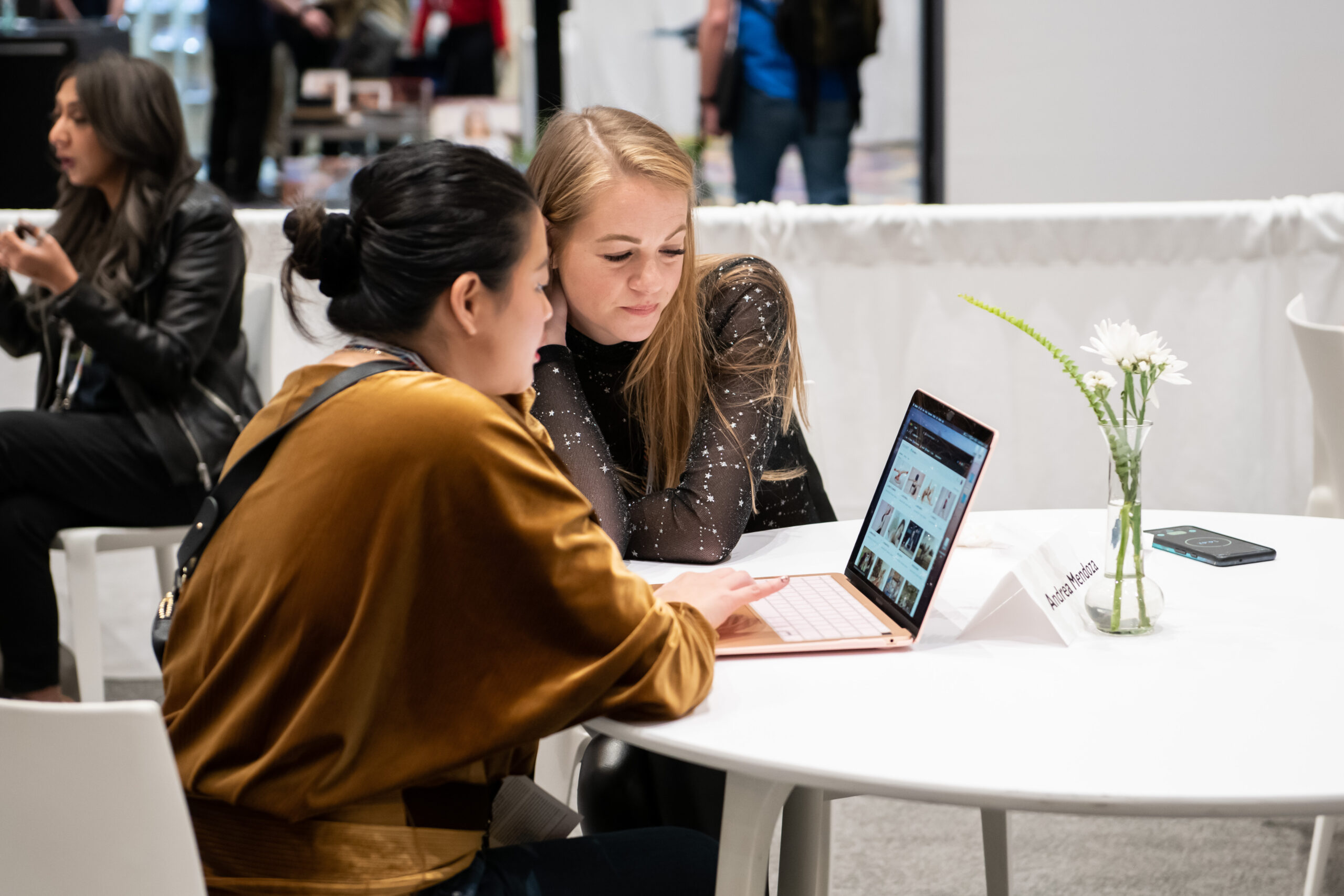 Rangefinder 30 Rising Stars of Wedding Photography Exhibition
Sponsored by Miller's Professional Imaging
Now in its 12th year, Rangefinder's 30 Rising Stars of Wedding Photography has quickly become a highly anticipated list in the photography industry. Photographers are nominated from photo editors, bloggers, veteran photographers, wedding planners and other wedding industry professionals. This Miller's printed gallery features the 30 photographers from the 2022 program select by the editors of Rangefinder.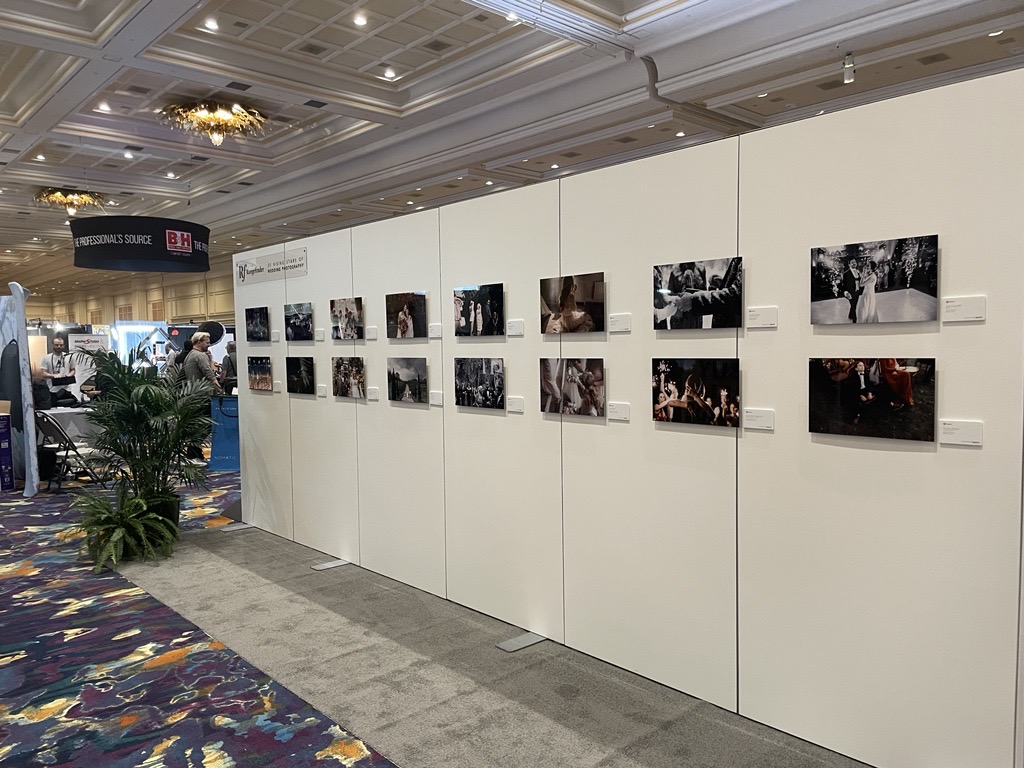 The Judging Room by Love Edits
Hosted by WPPI and Graphistudio
7-8-9 of March, WPPI Trade Show at the Graphistudio booth #1601 – Las Vegas
In short – get a detailed analysis of your work without the pressure of a real competition?
Take a seat in the Judging Room and watch your work being critiqued without the pressure of a real competition.
Now is your chance, and it's coming to the WPPI 2023 show floor, brought to you by Sarah Edmunds and Dario Righetto of Love Edits. Learn from the best in the business on what makes an outstanding print, live!
Visit The WPPI Judging Room: bring or ship your 20×16″ print(s), directly at WPPI 2023 show floor, in the Graphistudio booth #1601.
Submit your print and learn from these outstanding photography educators (all of whom know first hand exactly what it takes to create an award-winning image).
The number of prints we can provide analysis for is limited, so make sure you follow the instructions below to be sure we are able to accept your print for critique.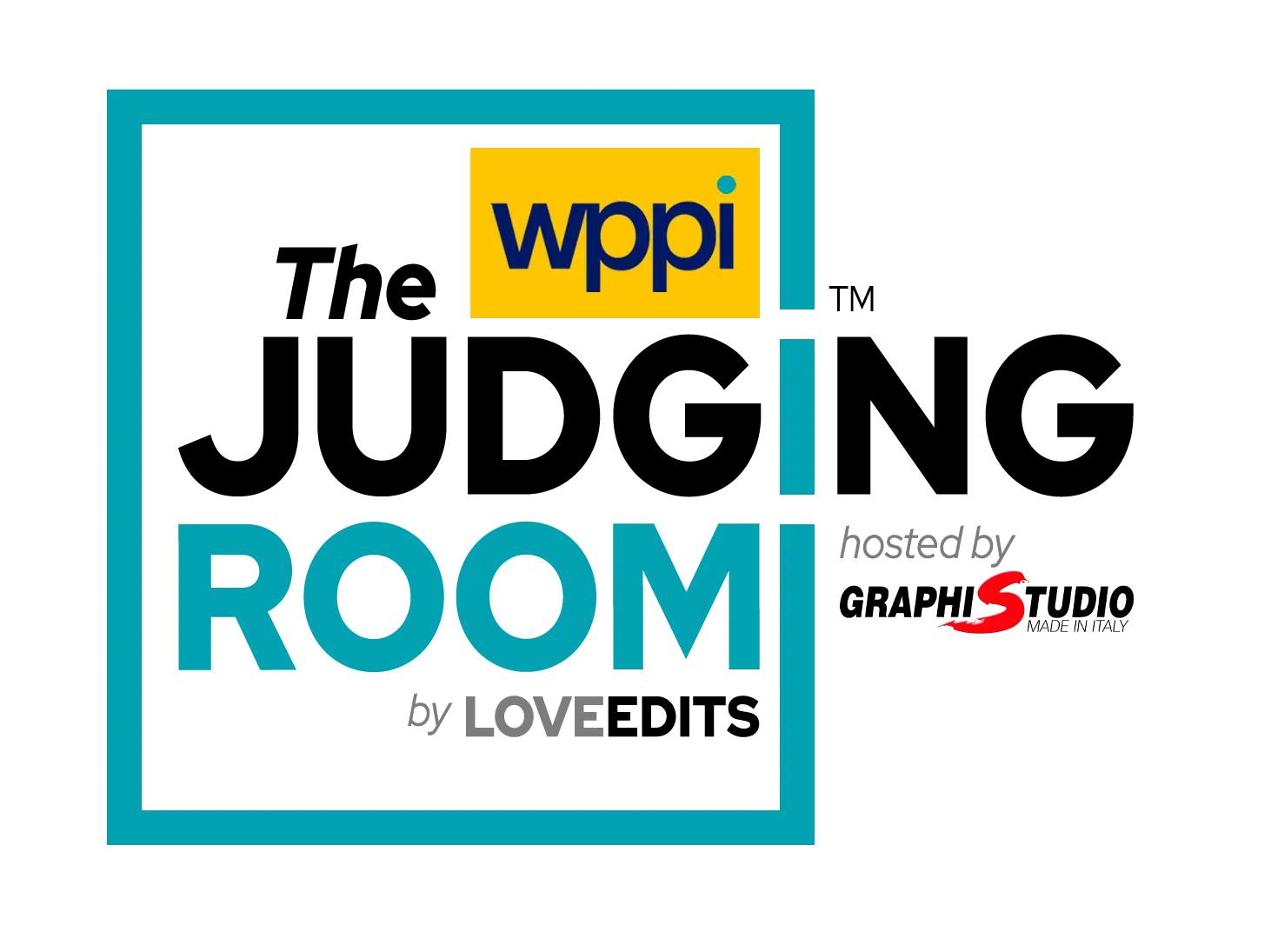 Fujifilm Cloud Workflow Theater
On the show floor Fujifilm will host a theater with curated C2C education all day Tues-Thurs.  Attendees will also be able to loan gear to use within the custom studios (Theme: Product shots and Natural Portraits) or free play throughout the Mirage campus with the latest Fujifilm cameras and lenses. One-on-one Camera to Cloud photo walks also available at the loaner bar, first come/limited availability. Also, Fujifilm partners including Frame.io, ImagenAI, SmugMug and Skylum will be onsite to share how you can integrate this innovative technology in your workflow and bring to life practical business solutions that will change the photographic game. Finally, this dynamic space will inspire new business and creative solutions and offer check and clean services for Fujifilm
Camera to Cloud Presentation Schedule
 3/7 Tuesday
10:30-11:15 Justin Stailey, Fujifilm
11:30-12:00 Frame.io
12:15-1:00 John Branch IV for Imagen~ Happy Clients, Happy Business, Less Work
1:15-2:00 Michael Bulbenko, Fujifilm
2:15-2:45 SmugMug
3-3:30 Skylum
3/8 Wednesday
10:30-11:15 Justin Stailey, Fujifilm
11:30-12:00 Frame.io
12:15-1:00 SmugMug
1:15-2:00 Michael Bulbenko, Fujifilm
2:15-2:45 Caroline Tran for Imagen~ Imagine the Future of your Portrait Business
3-3:30 Skylum
3/9 Thursday
10:30-11:00 Frame.io
11:15-12:00 Carline Tran for Imagen~ Imagine the Future of your Wedding Business
12:15-1:00 Justin Stailey, Fujifilm
1:15-2:00 SmugMug
2:15-2:45 Skylum