The WPPI 2023 Mobile App is NOW AVAILABLE!
The 2023 mobile app is available within the Emerald Experiences App!
Mobile App Features Include:
View all class information
Stay organized with up-to-the-minute Exhibitor, Speaker, and Event information
Take notes and download event handouts and presentations
Rate the sessions you attend and comment on them, too
Locate exhibitors on the WPPI floor plan
Visit your bookmarked exhibitors
And much, much more!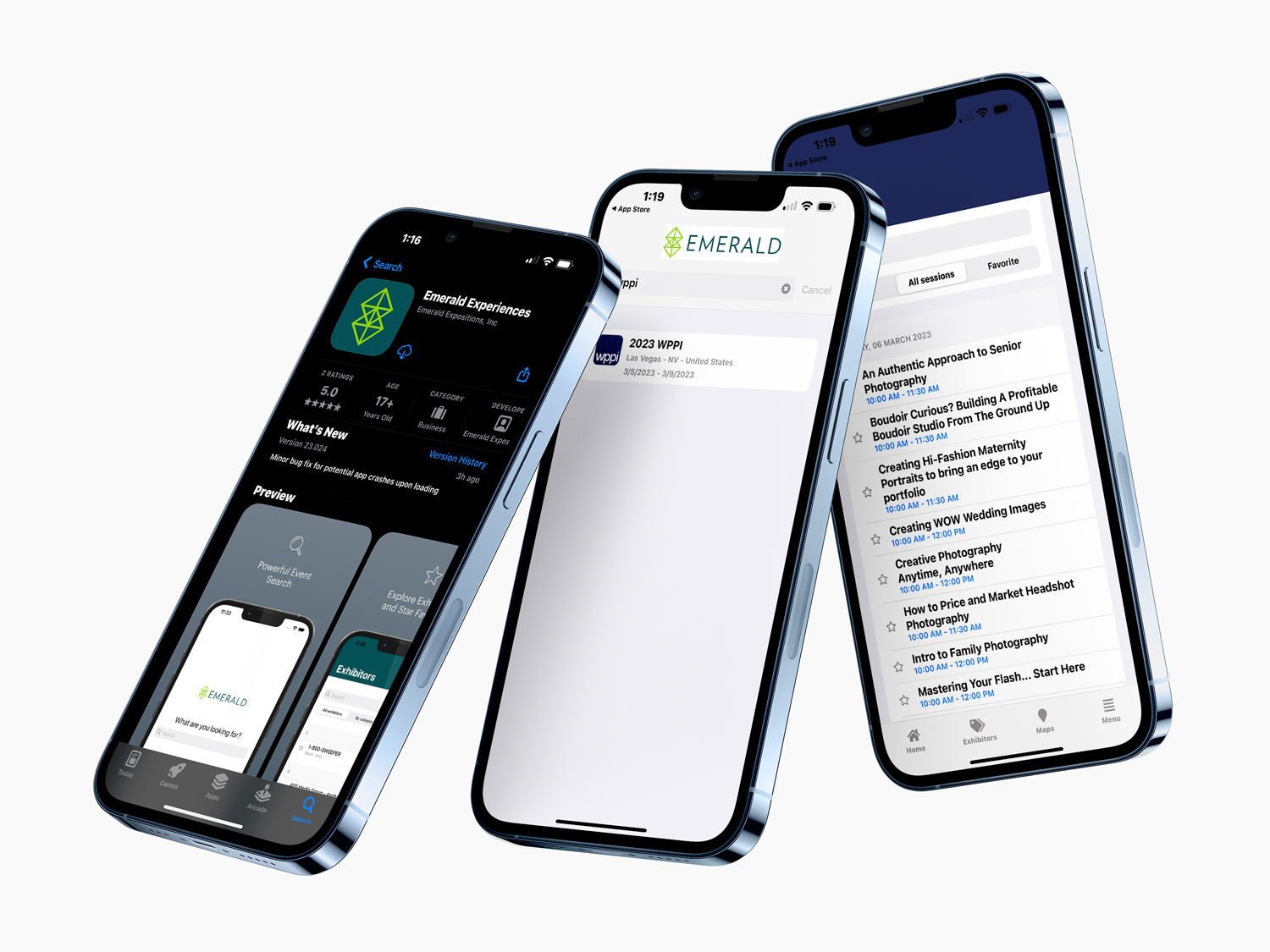 Connect with thousands of attendees and vendors!
Subscribe to stay updated on what's happening.