REAL SETS. REAL MODELS. REAL INSTRUCTION.


WPPI Studio Experience
Looking to up your tech game?
Want the opportunity to experiment with a new photographic vision? 
Across the show floor, explore six studio and printing suites primed with all the latest equipment for you to try out for FREE during the conference. We'll have models available for you to photograph in a variety of lighting situations. This is the perfect place to pursue your photographic dreams without the stress of a client or a deadline! While you're there, get hands-on instruction on innovative lighting setups, add to your portfolio.
Come create with us!
LOCATIONS:
Booth# 156
D.I.Y. Suite
Sponsored by clickprops and Fotodiox
Booth # 245
Tamron Studio Suite
Booth # 463
Stella Pro Rain Studio

Booth #1044, #1236
WPPI Studio Suite
Sponsored by Westcott
Booth #1109
WPPI Studio Suite
Sponsored by Fujifilm
Booth# 1250
Aputure Lighting
Studio Suite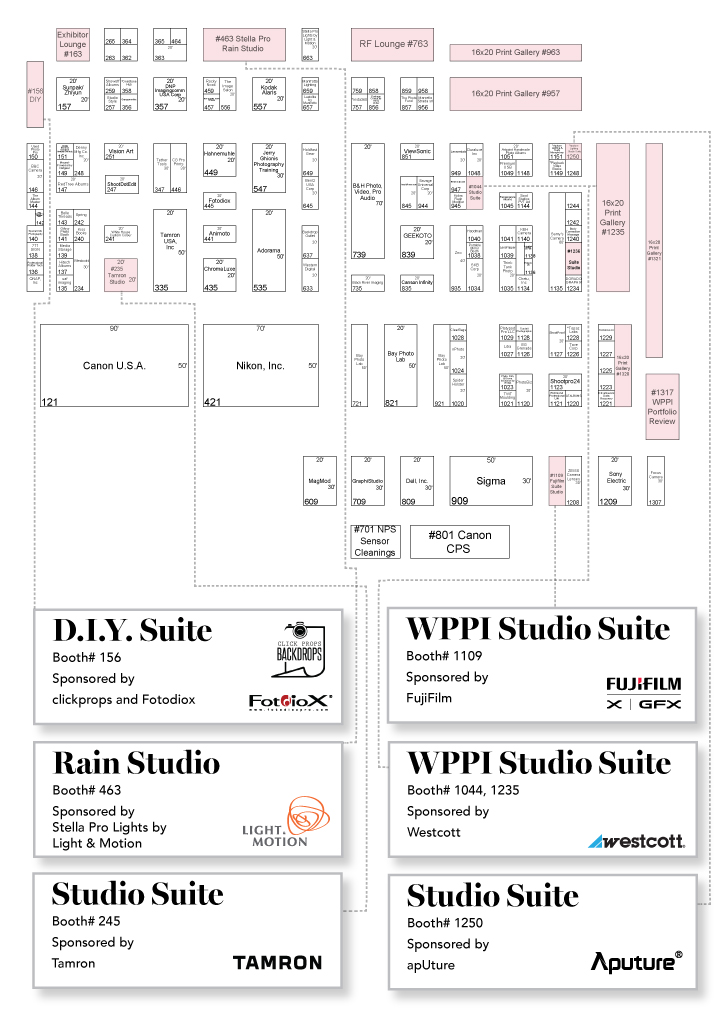 Subscribe to stay updated on what's happening.