LIVE PRINT, ALBUM & FILMMAKING JUDGING
When: Sunday, March 7 and Monday March 8, 2021
Where: Mirage Convention Center
Over 3000 entries are judged in 8 rooms by over 40 judges over two incredible days. Attendees will have the opportunity to watch entries get evaluated while hearing feedback from judges. Learn what judges find to be a winning image as well as hear constructive critiques in what has been coined a tremendous learning experience.
OPEN TO ALL ATTENDEES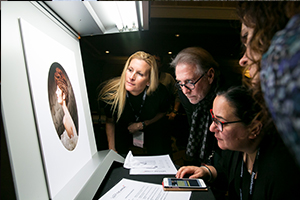 Schedule will be announced as we get closer to the show.
Connect with thousands of attendees and vendors!
Subscribe to stay updated on what's happening.