We are so excited to offer Image Reviews at WPPI! You will also have the opportunity to discuss visual trends, shooting techniques and post-production.
How It Works
Bring your images in any format to receive a FREE one-on-one 15-minute review with a notable photographer. You can also discuss visual trends, shooting techniques and post-production.
Image Reviews are limited to attendees with a WPPI Conference Pass. Attendees may sign up for a maximum of (1) appointment time. 
WALK-IN APPOINTMENTS MAY BE POSSIBLE – PLEASE CHECK AT THE IMAGE REVIEWS CHECK-IN COUNTER FOR AVAILABILITY.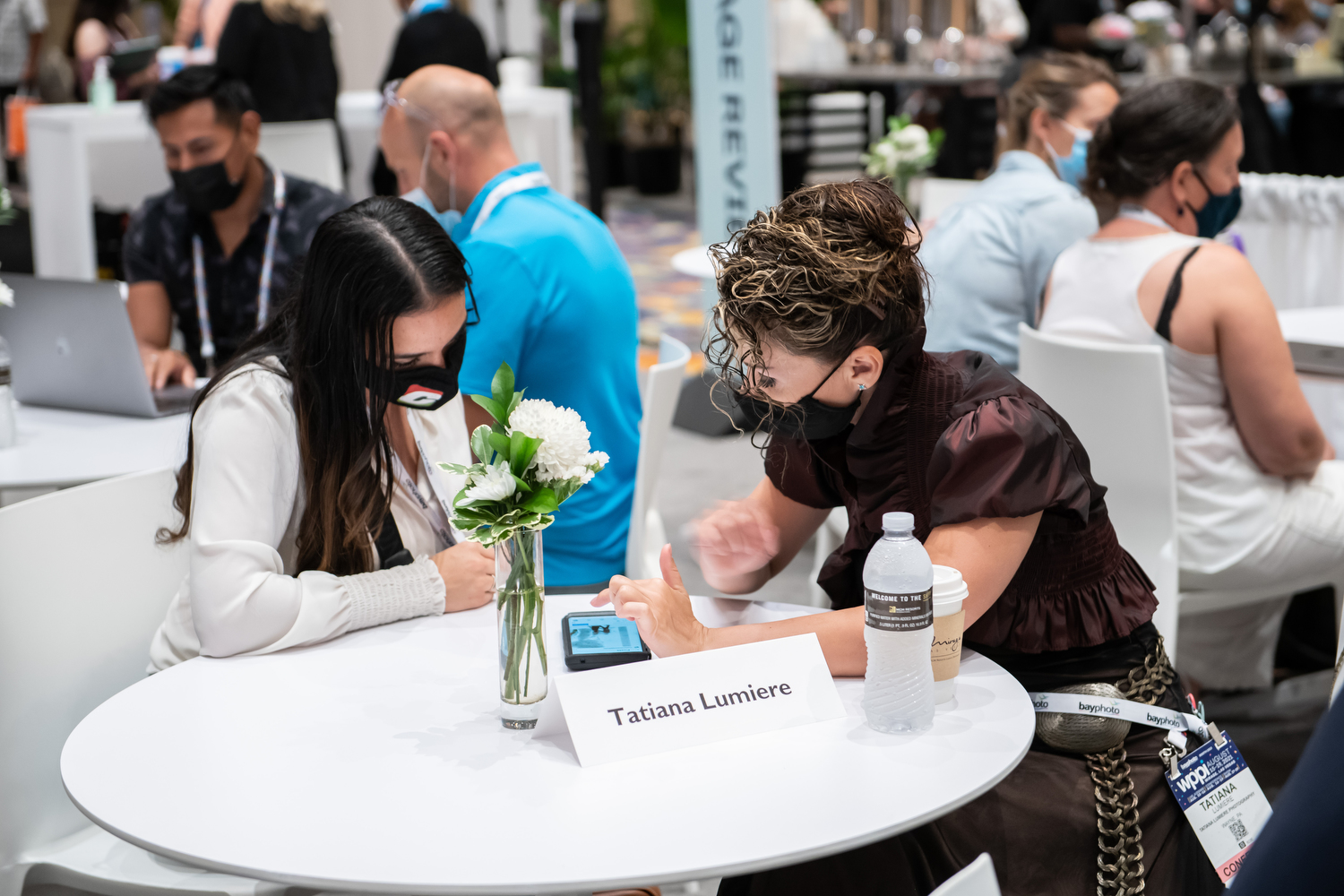 Who are the reviewers?
They are WPPI speakers. There will also be filmmaking and video instructors who will be part of the review process.
Am I able to select a specific photographer/videographer reviewer who has experience in my genre of photography?
Yes, if that reviewer is available. All reviewers will be able to touch on important critique points such as lighting, posing and post-processing.
How do I present my photography?
You are welcome to bring a computer, a personal mobile device (tablet or phone), a portfolio/book or individual images.
How many images can I show?
You are welcome to present as many images as you'd like during a 15-minute time-slot.
Where are the reviews taking place?
Portfolio Reviews are taking place in booth #1729 of the WPPI show floor in the Mirage Convention Center. 
Where and when do I check-in?
Please check-in for your review at the counter located in booth #1729. Plan to arrive and check-in 5-10 minutes prior to your scheduled appointment.
Alison Carlino
Amber Henry
Andrew Bagley
Arica Lipp
Ashleigh Taylor
Barkha Agarwal
Bill Stank
Carol Deanda
Catherine Hall
Danny Dong
Dauss Miller
David Hakamaki
Diana Robles
Dino Mosley
Erik Valind
Erin Hernandez-Reisner
Esteban Gil
Francisco Joel Hernandez
Gurvir Johal
Isaac Alvarez
Jeff Carpenter
Jen Stitt
Jesse La Plante
Jesse Rinka
Joe Edelman
Jonathan Thorpe
Josh Cuppek
Justin Haugen
Jyotsna Bhamidipati
Kaleigh Wiese
Karen Bagley
Kiamarie Lambert
Lana Polic
Linda Rukavina
Marcos Valdes
Mary Vance
Michelle Harris
Miguel Quiles
Miranda Hayek
Moira La Plante
Moira Kennedy
Ning Wong
Phylicia Willis
Rick Friedman
Rick Ferro
Roberto Valenzuela
Sandra Coan
Sanjay Jogia
Saray Taylor-Roman
Scott Robert Lim
Sean LARA
Seth Miranda
Shawn Black
Teshorn Jackson
Tony Hewitt
Tosha Gaines
Travis Stitt