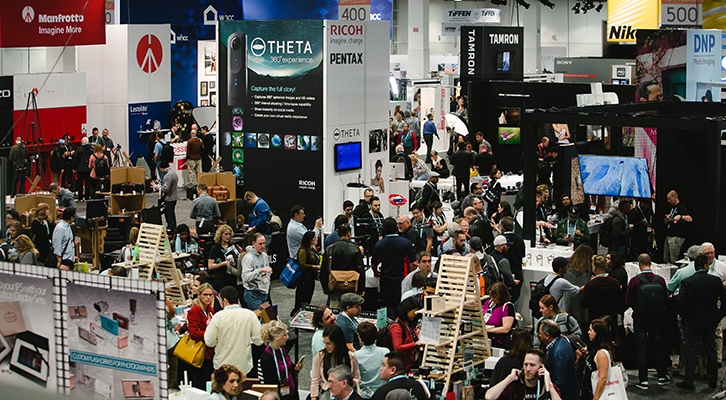 Exhibit at the Top Expo for Wedding and Portrait Photography
WPPI is the largest annual expo for professional wedding and portrait photographers and filmmakers, drawing over 10,000 attendees from all over the world. Combining educational seminars by industry leaders, a major exhibition of the latest photographic products, equipment and services, and networking events for building relationships and growing businesses WPPI is the best way for manufacturers, service providers, retailers, sponsors, and others to connect with qualified imaging professionals.
WPPI can help you achieve your goals:
Reach Thousands of Imaging Professionals in One Place
Build Brand Awareness for Your Products and Services
Announce and Demonstrate Your Newest Products
Keep Up on Industry Trends and Gain a Competitive Edge
Open Doors for Immediate and Future Sales for You and Your Retailers
Reach the Best in the Business

WPPI attracts the best of the wedding and portrait photography business.
Attendee profile:
Diverse: Almost half of our attendees are women
Small Business Owners: 36% own a studio
Professional: 59% are full or part-time photographers
Earners: 51% earn more than half of their annual income from photography
Ready to do Business:
WPPI attendees come to the show to identify new equipment, products and services they can use to grow their business.
61% plan to spend over $2,000/year on photographic equipment and services
83% indicate the show is more influential on upcoming purchases than other shows
Attendees plan to spend on average $18,500 with exhibitors in the coming year as a result of attending – that's nearly $131.7 million
Connect with thousands of attendees and vendors!
Subscribe to stay updated on what's happening