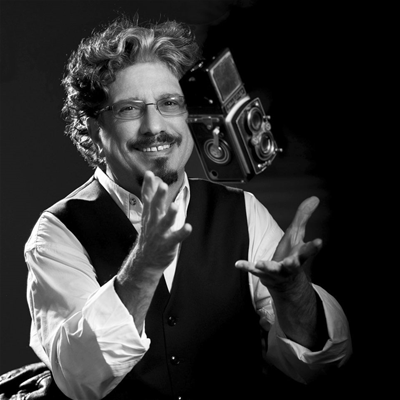 Rick Friedman has been a photojournalist over three decades. Based in Boston, he travels the world for numerous publications, corporations, advertising and teaching assignments. Rick is known for his creative portraiture, incorporating the subject's environment with his style of lighting. Rick has photographed every presidential candidate from President Jimmy Carter to Donald Trump, and is currently covering the 2020 presidential campaign. His work has appeared in Time, National Geographic, Newsweek, Vanity Fair, The New York Times, Photo District News, Nature, USA Today, The Guardian, Der Spiegel, Stern, Discover and many other publications. He has produced over 75 book and magazine covers and worked on 20 movies and TV productions. Rick is a Tamron Ambassador, a Savage Universal Ambassador, Creative Live instructor, a Dynalite VIP and a Nissin Flash Master. Rick is the creator of the Rosco Location Lighting Kit.
Rick has been teaching his "Location Lighting Workshop" for over 15 years, across the US, UK, UAE and Canada. He has taught thousands of people his style of practical creative lighting.
He has won awards from the American Society of Media Photographers, the National Press Photographers Association, and the Boston Press Photographers Association. Rick has work in the permanent collection of Harvard University, Oxford University and the Newseum in Washington, DC and has had solo shows at Boston City Hall and the Boston Public Library in addition to having his work displayed in numerous other shows. He is the past president of the Boston Press Photographers Association.
02/24/2020 03:00 PM