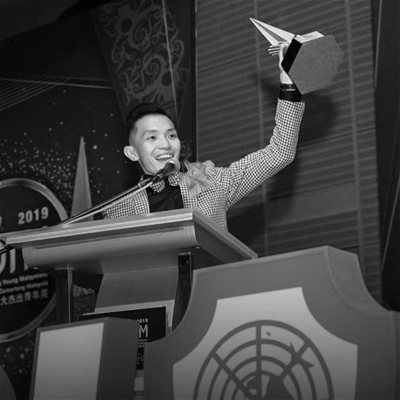 KEDA.Z (Fellowship of Master Photographers) Ten Outstanding Young Malaysians 2019
From 2006-2020, Keda.Z flew over five continents, and his photography footprints span nearly 100 cities in more than 50 countries around the world, creating countless masterpieces for people and being lecturer and mentor for more than 10 thousands professional artists around the world. In 2019, the only photographer in history was awarded as one of the Top Ten Outstanding Young Persons in Malaysia. In the same year, he was awarded the World Most Outstanding Photographic Art Celebrity and Grand Master Award.
Keda is highly recognized by professional organizations in the industry for his works and commitment to developing the photography community. He is, in fact, the only Malaysian to be awarded multiple honorary masters by various international organizations including MPA Master Photographers Association in the UK, WPPI International in the USA, PPAC International Photo Awards in Macau, AsiaWPA in Hong Kong and WPPA in Malaysia.
2/25/2020 2:00 PM