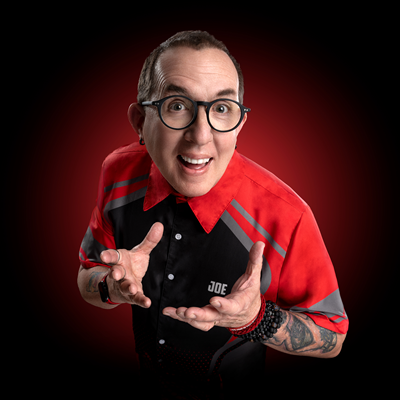 Joe Edelman is an award-winning photographer and photo educator.
His educational mission: "To help photographers to develop a solid understanding of the HOWS and WHYS behind creating great photographs."
He takes great pride in sharing over 4 decades of experience to motivate and educate new and experienced photographers all over the world via his popular YouTube Channel, (https://www.youtube.com/photojoeedelman) which boasts over 176,000 subscribers and more than 11.5 million video views. His videos are viewed by photographers in over 100 countries each week.
Joe has also earned a reputation as a lively and popular presenter at photography conferences, dealer events, camera clubs and photography workshops across the United States. He has presented at the B&H EventSpace and has been a keynote and featured speaker at events like WPPI, PhotoPlus, ImagingUSA, Shutterfest, ClickCon, Pixel Photo Fest, Out of Chicago, Carolina Photo Expo, FCCC, SWMCCC and numerous others.
His work is featured frequently on well-known photography blogs, including Fstoppers, DIYPhotography, PetaPixel, Lifehacker, ISO1200, Shutterbug and LensVid among others. He has been profiled in Good Light!, CameraCraft and Olympus Passion Magazines to name a few.
In addition to serving as an Olympus Visionary, he is a StellaPro Champion of Light, a member of the Tether Tools Pro Team, a Delkin Devices Image Maker, a Photoflex Light Leader and a featured photographer by Savage Universal.
From his start as a newspaper photojournalist while still in high school to his work today photographing all types of people, his photographs have been published internationally in magazines like Maxim, Cosmopolitan, Get Fit, and Shape to name but a few. He has been called upon to complete assignments for both the New York Times and The Los Angeles Times and has serviced commercial advertising clients from all over the United States.
Joe is based in Allentown, Pennsylvania.
2/28/2022 12:30 PM
3/1/2022 10:00 AM