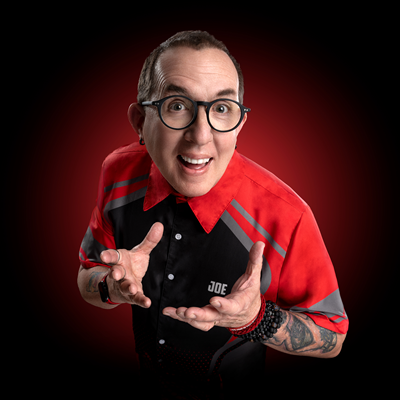 Olympus Visionary Joe Edelman is an award-winning photographer and educator and YES – that crazy PHOTO Joe Edelman on YouTube!  His work is featured frequently on well-known photography blogs including Fstoppers, DIYPhotography, PetaPixel, Lifehacker, ISO1200, Shutterbug and LensVid among others.
His primary subject:  Beautiful people!   His educational mission:  To help photographers develop a solid understanding of the HOWS and WHYS behind creating great photographs.
With a career spanning more than four decades, his photographs have been published internationally in magazines like Maxim, Cosmopolitan, Get Fit, and Shape. He has been called upon to complete assignments for both the New York Times and The Los Angeles Times and has serviced commercial advertising clients from all over the United States.
"After four decades using another brand, I switched to Olympus for its design, features and quality.  I quickly fell in love with Olympus because the OM-D E-M1 Mark II camera and the M.Zuiko lenses exceeded my expectations and put the FUN back in my photography and my work hasn't skipped a beat."
Joe has earned a reputation as a lively and popular instructor and lecturer at camera clubs, photography conferences and workshops across the United States. He has been a speaker at events like ImagingUSA, WPPI, PhotoPlus, Out of Chicago, NECCC, Carolina Photo Expo and numerous others presenting on topics like Fashion Portraiture, Studio Lighting, Glamour Photography, Creativity, Social Media and Marketing for Photographers and Fine Art imagery to name just a few.
He has also served as an adjunct professor teaching about Creativity and Photography at Muhlenberg College in Allentown, PA and Northampton County Community College in Monroe, PA.
Joe resides with his wife and their two four legged children and spends his spare time with his two grandsons.
2/26/2020 11:00 AM